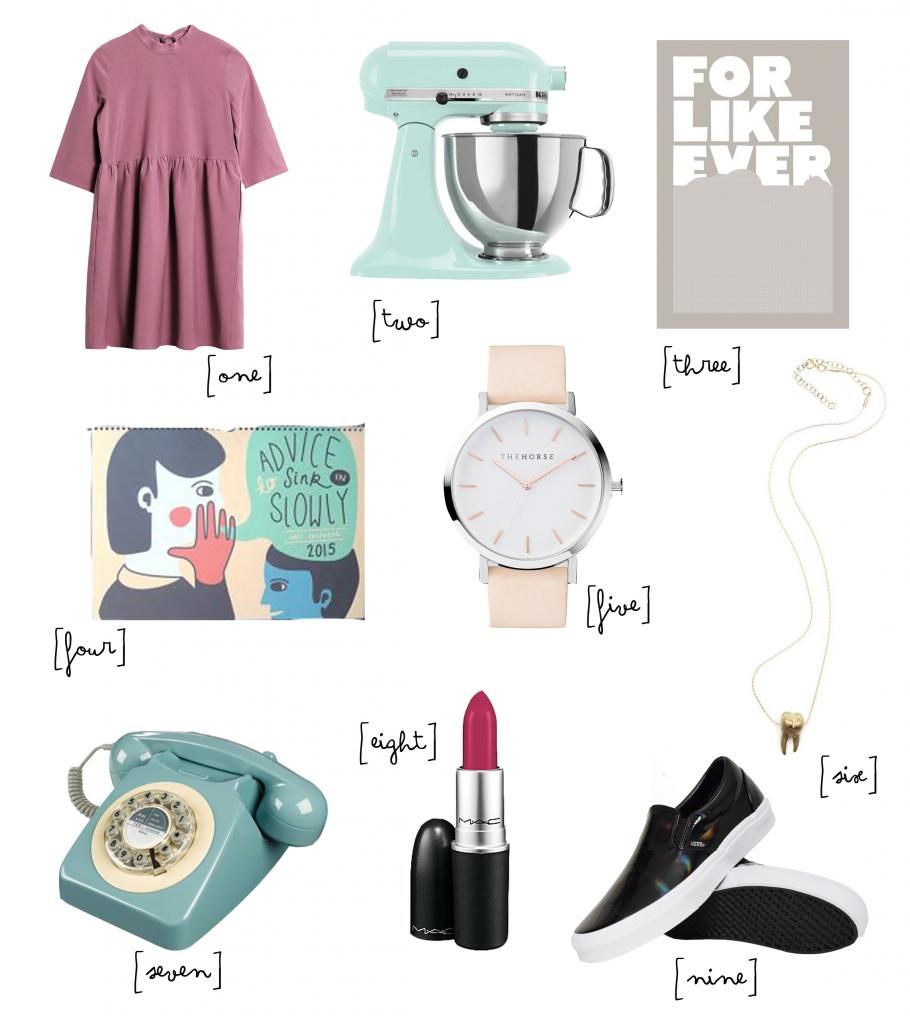 Some of you may know that December for me not only holds Christmas, but my birthday too. Two.Days.Before... thanks for that! It has forever been the bane of my life (first world problems right?) and apart from never having to be at school on my birthday and an extra excuse to see all my friends and get merry, it is a bit rubbish. Especially when it comes to the gift part. All of a sudden come November people ask me if there is anything I would like, and I have to think suddenly of all the things I have wanted over the year, and cram them all into one present giving period. Its a rubbish time, Autumn has already been when you may need a new coat or boots, summer is one long drag of looking at pretty things you can't afford, and usually I'm distracted about thinking about getting nice things for everyone else that I don't really think about what I'd actually like.
So hence the lateness of this post! This is a wish list, of things I have seen that have stuck in my head for a couple of months that I would be very happy to receive any of! I do add things to my wish list on Pinterest too, which is great as I can add things throughout the year, and when it comes to December they're all there waiting for me to send to people!
So just in case anyone wanted to get me anything or need some inspiration, here you go!
[One] The White Pepper smock
[Two] Kitchenaid artisan mixer
[Three] For like ever print
[Four] Advice to sink in slowly 2015 calendar
[Five] The Horse pink indexing watch
[Six] Gold tooth necklace
[Seven] Retro phone
[Eight] Mac retro matte 'All fired up' lipstick
[Nine] Vans patent leather slip ons