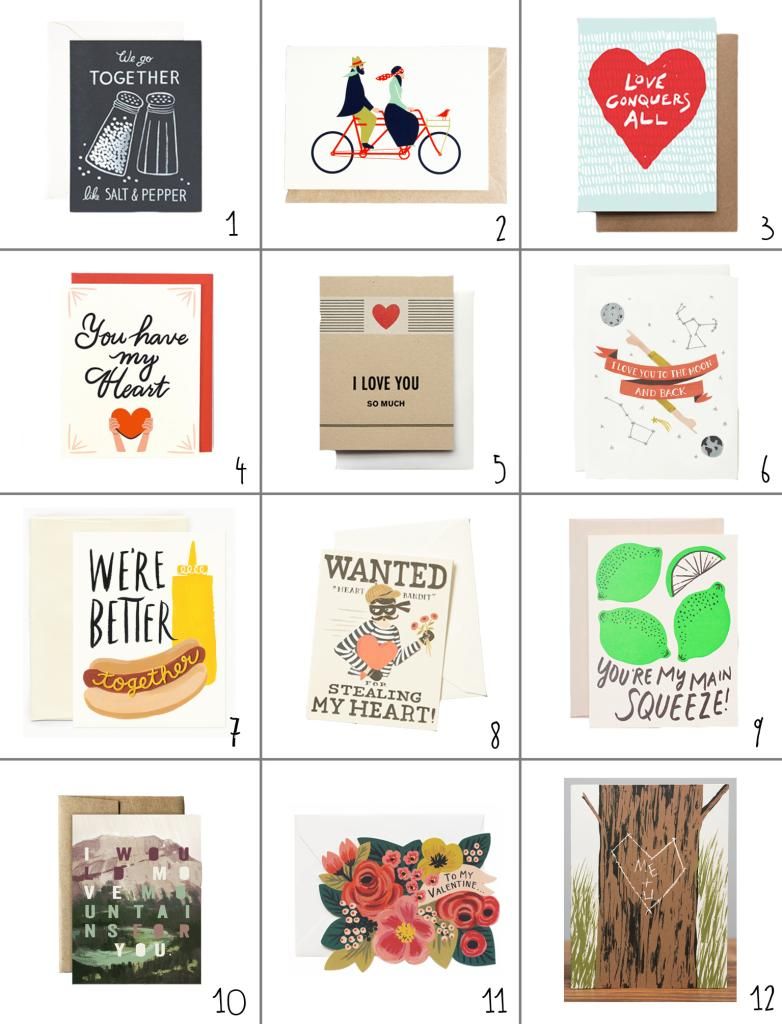 So we don't really go all in for valentines day, I guess I, like lots of people believe that it shouldn't take a specific day to say something nice to the one you love and in fact having a surprise bunch of flowers when you least expect it, or really need it is a much more appreciated gesture when it's not expected.
This year we are going out for dinner, but with friends, as its a good excuse to be able to go on a date night! I'm not expecting any presents or grand romantic gesture (but I wouldn't say no to you know plane tickets to New York or anything...)
ANYWAY, one thing I do love about Valentines day is getting to drool over all the beautiful stationary that is around for this occasion. My not so romantic side can get down with that. Here's a selection from a little internet browse!
1 - Rifle Paper
2 - Michoucas Design
3 - Hammerpress
4 - Little Low
5 - Hammerpress
6 - Quill and Fox
7 - Idlewild co
8 - Rifle Paper
9 - Hello Lucky
10 - Ferme a Papier
11 - Rifle Paper
12 - Nicolas John Frith
Thanks Lia for the grid inspiration!