So it's been a very long while since I've posted one of these, so today I'm going to do two!
Ever since we bought Theo some days of the weeks pants and socks he's been obsessed with asking what day it is and trying to figure out the order so I thought it would be a good idea to practice with him. He's getting really good at recognising letters to and learning to read and sound them out so this was a pretty good exercise in phonics and reading too. It's a pretty simple game, and could obviously just be used as a matching game with the colours for younger children too.
I just asked him to find the matching stick and then we sounded out the letters and talked about what came next!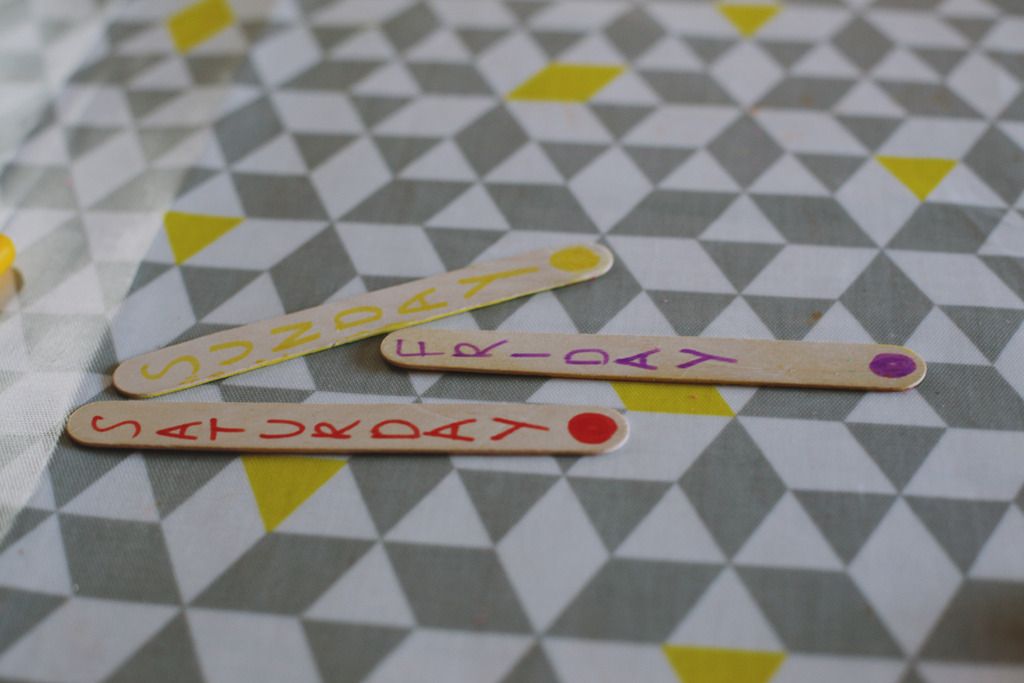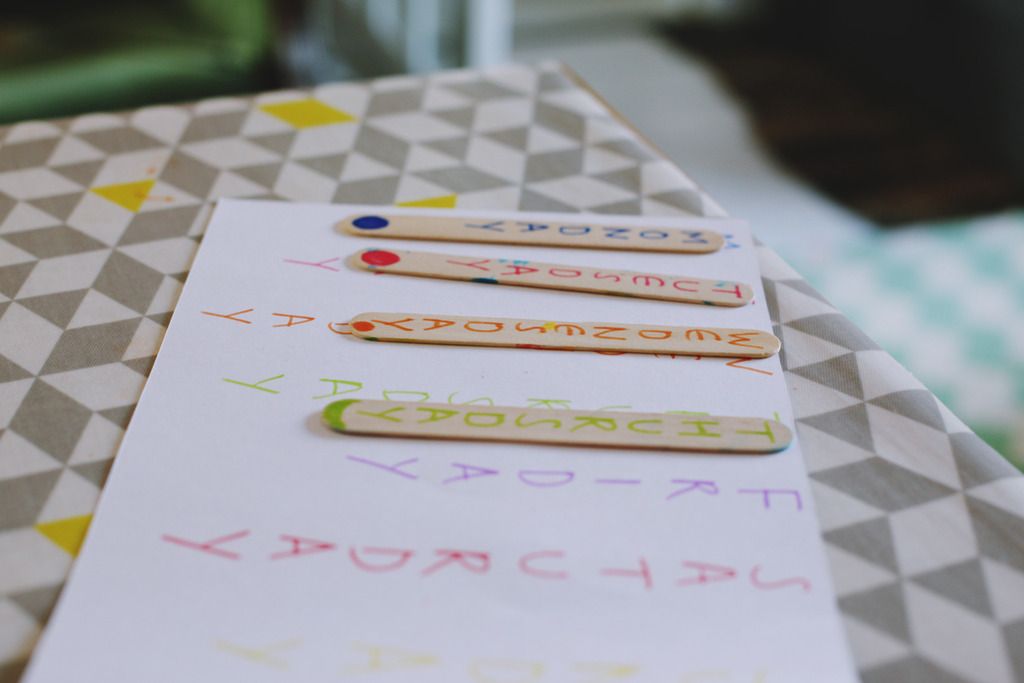 Theo's also very into counting. He loves counting everything, from people to paving slabs to food to toys etc. We showed him how to add two values together by using objets to count and then add them altogether so I thought I'd try it with marbles and different figures written on the cards. He picked two values at random and then counted out each separate value into a bowl and then we added them together at the end. When we found our answer we searched for the correct number card.