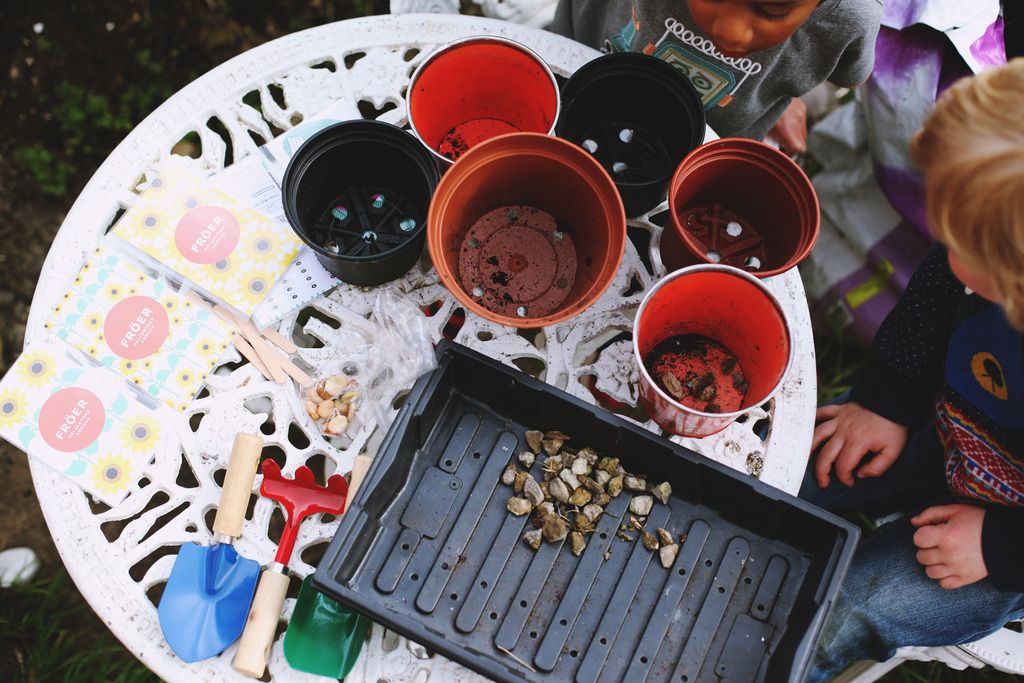 Since the weather has started to be so lovely we have been getting out in the garden a lot more. This weekend was a good chance to get out and get Theo involved with the gardening and planting some seeds. Last year we grew a sunflower together and he loved checking how tall it was growing.
I bought some seed packets from Ikea, probably not the best quality but I was drawn in by the packaging! My sister also sent us up some "magic beans" to plant!
We found an array of pots in our garden and set about planting with help from my friend!
Firstly we put some stones at the bottom of the pots to help with drainage then the boys filled them up half way with potting soil.
They then added the seeds and pushed them into the soil before adding a little more soil on top. Lastly we gave them a little water, firmed down the soil and made sure we marked out what seeds went where!
We've left them in a sunny spot under a clear cover to protect them from the wind, but hopefully they'll start sprouting soon and we can do the next stage of planting!
It was a lovely easy little exercise, and hopefully they'll grow!