Hola from Barcelona! We've arrived and made our flight safely and have spent the day hanging out and recovering. I feel slightly exhausted from all my travelling recently, which means I made a few mistakes with the travelling part and forgot a few vital things. I seem to have been jetsetting a lot recently and one important thing when you're travelling around lots is packing well. I tend to make lists before of all the things we need to pack and tick them off as I go. Now I'm a super bad over-packer, I recently took five, yes FIVE pairs of shoes away for a weekend...that's bad. I'm seriously hoping that Theo doesn't pick up my bad packing habits, but I am keen for him to get into helping and planning himself what he needs! Travelling alone with a child is also a bit of a headache as invariably it will be me who has to lug around all the cases and bags. So I was delighted when we were given the chance to try out a Trunki, which meant he could pack his own case as well as have the fun of wheeling it around and riding on it at the airport.
Theo chose the Benny the cat Trunki and even if we're not going anywhere sometimes we like to pretend we're going on adventures and pack it anyway. Here's a little video of one of our games!
I'm hoping we'll go on many more (real and imaginary!) adventures with Benny, and I was so thankful for it on this trip!
And so I'm happy to announce that I'll be giving away a Trunki to a reader and all you have to do is scroll to the bottom to enter! Good luck!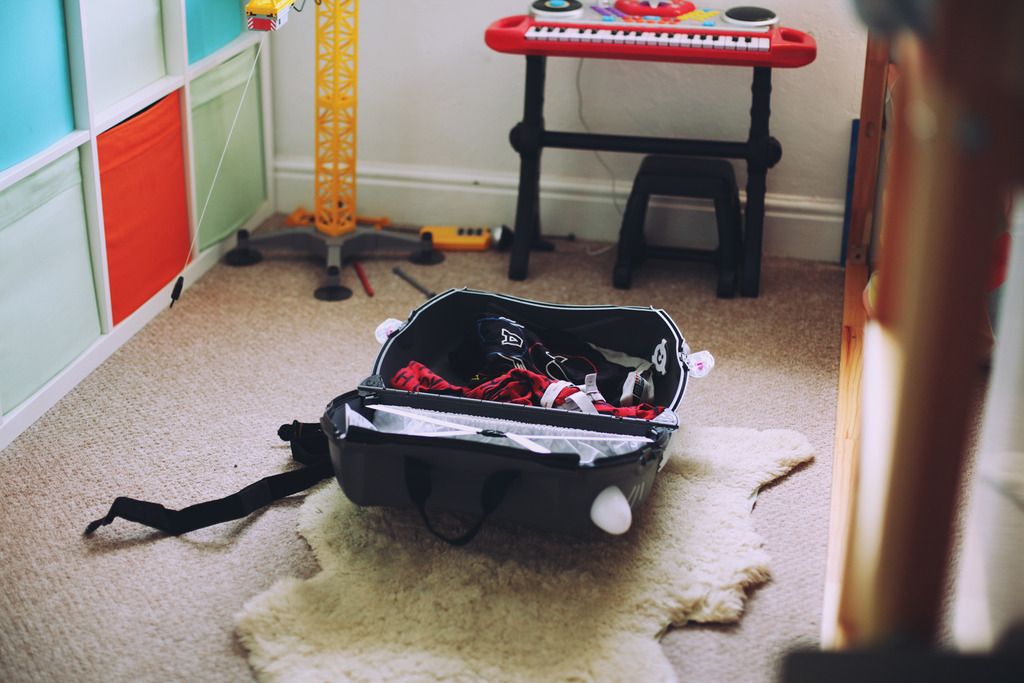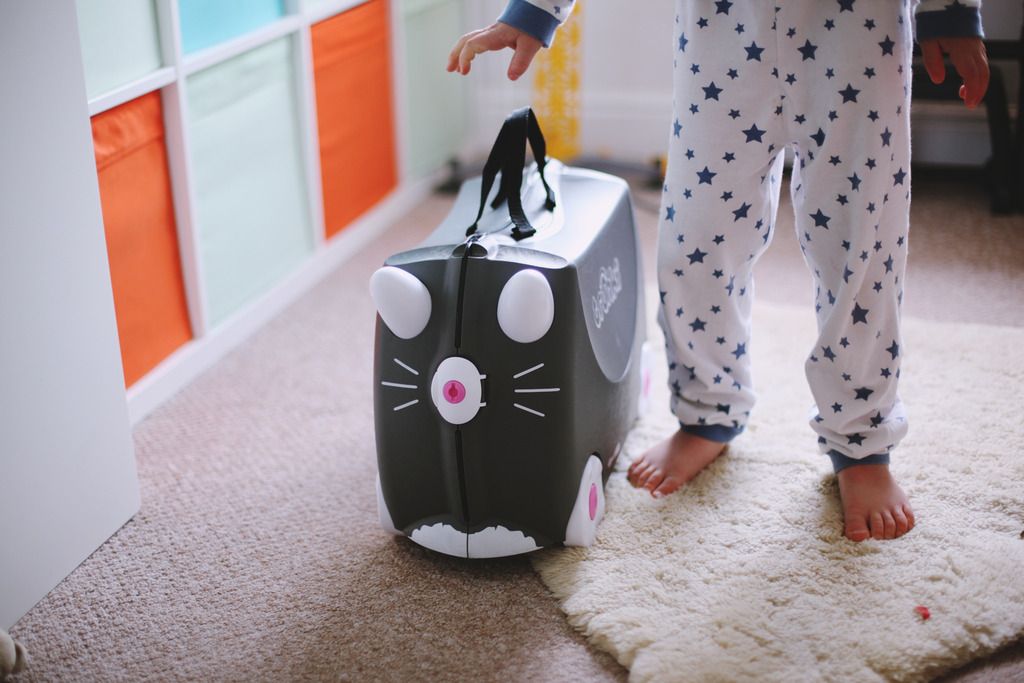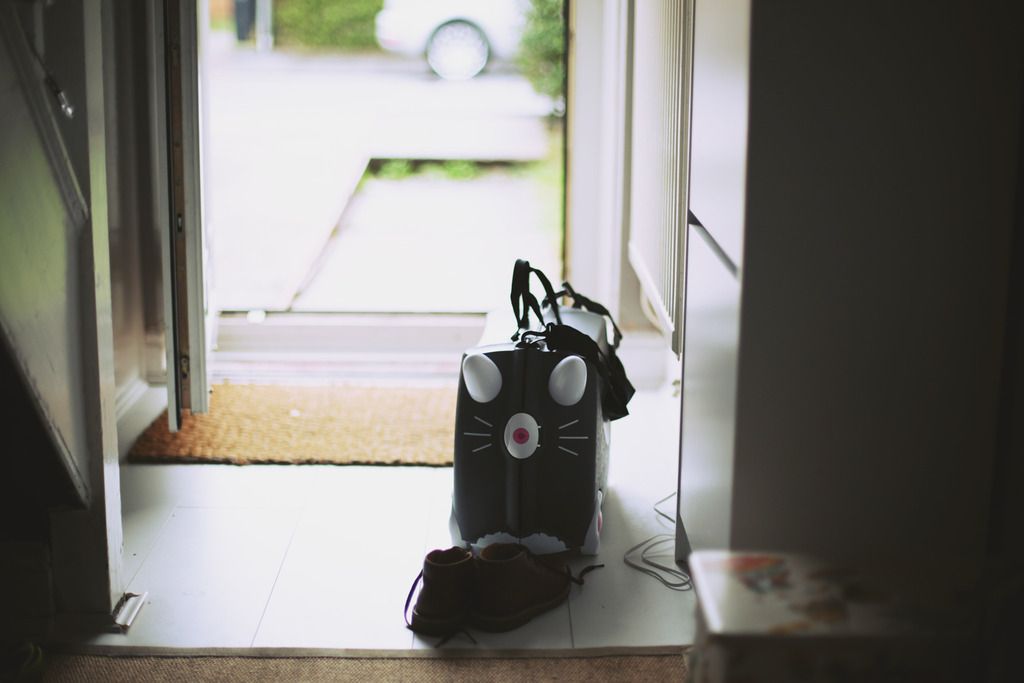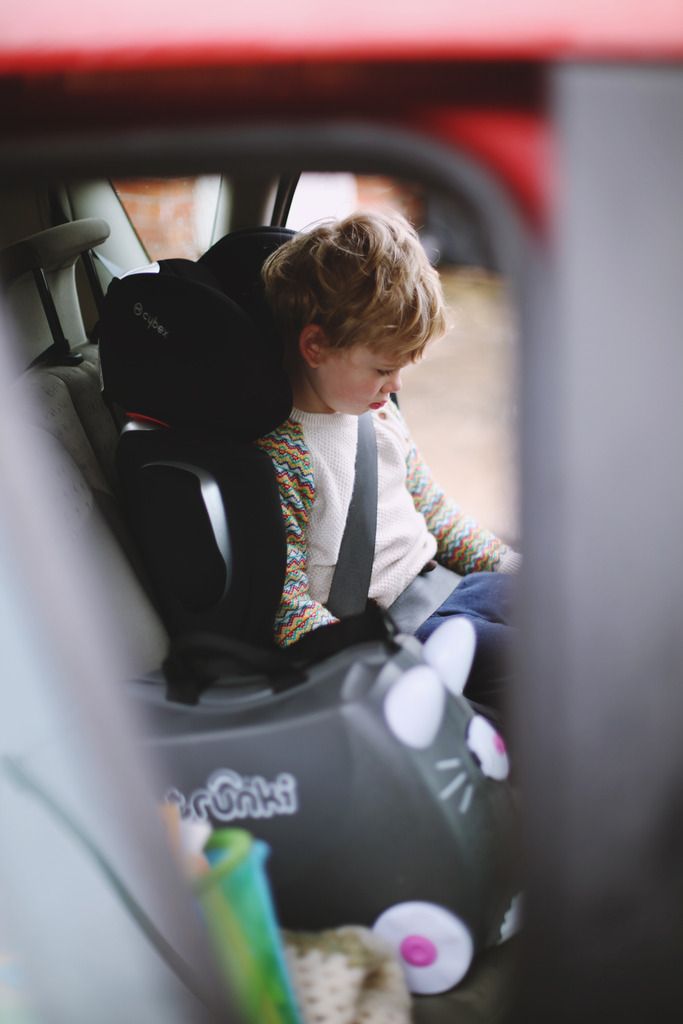 a Rafflecopter giveaway