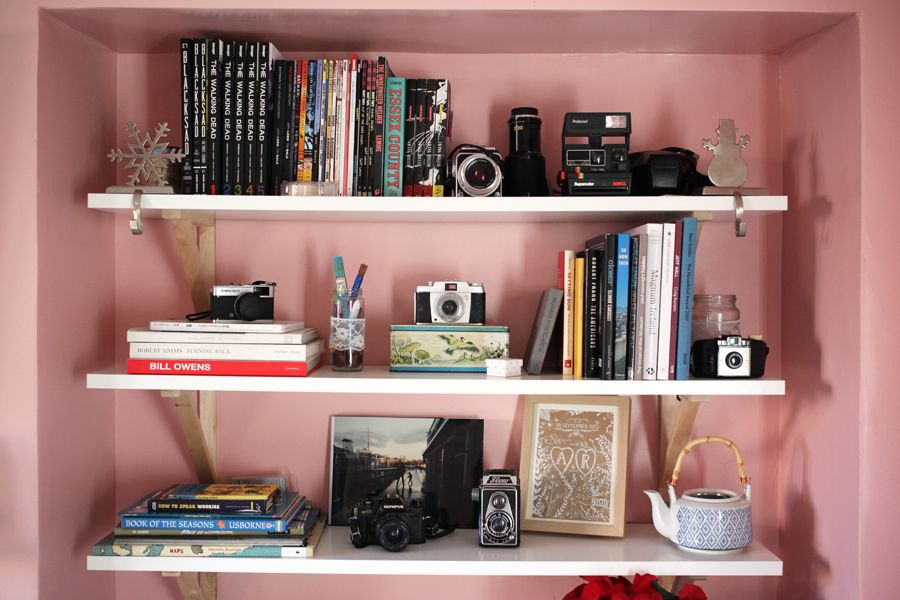 I can't believe it's coming up to a year since we moved into our house, and I think it's safe to say that we've massively transformed the house and have done so much work! As always there's still a huge long list of things to do, but I do feel like we've made all the room liveable and pretty much sorted with just a few messy edges to finish off etc.
You may have seen over on the lovely Vicki from The Owl and the Accordion blog featuring my home but I thought I would show you a few completely unedited photos of our before too! So here we go: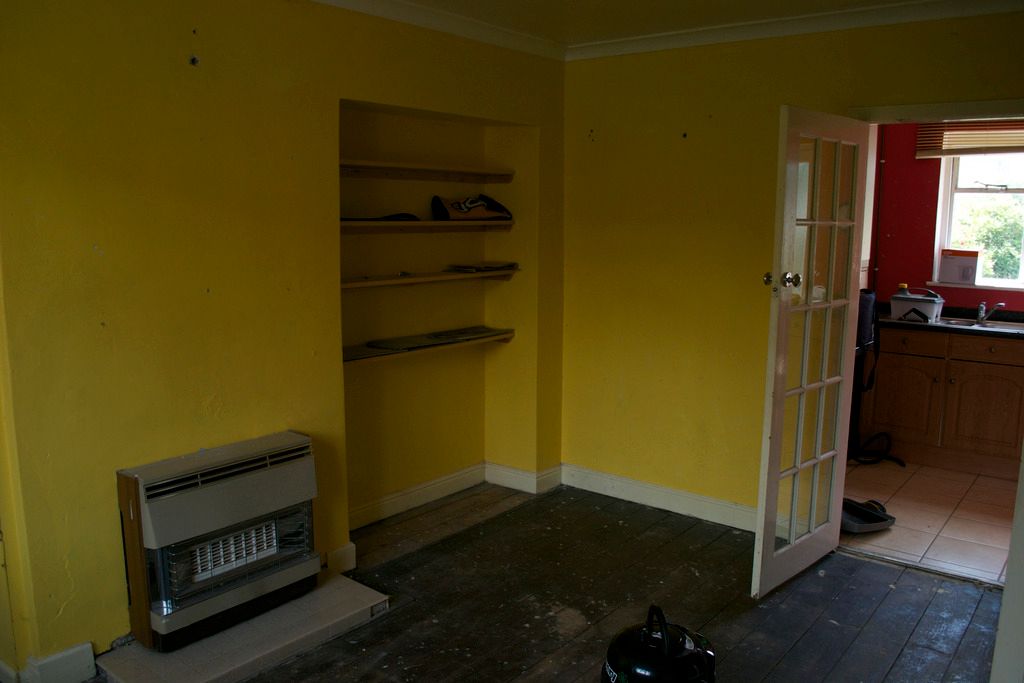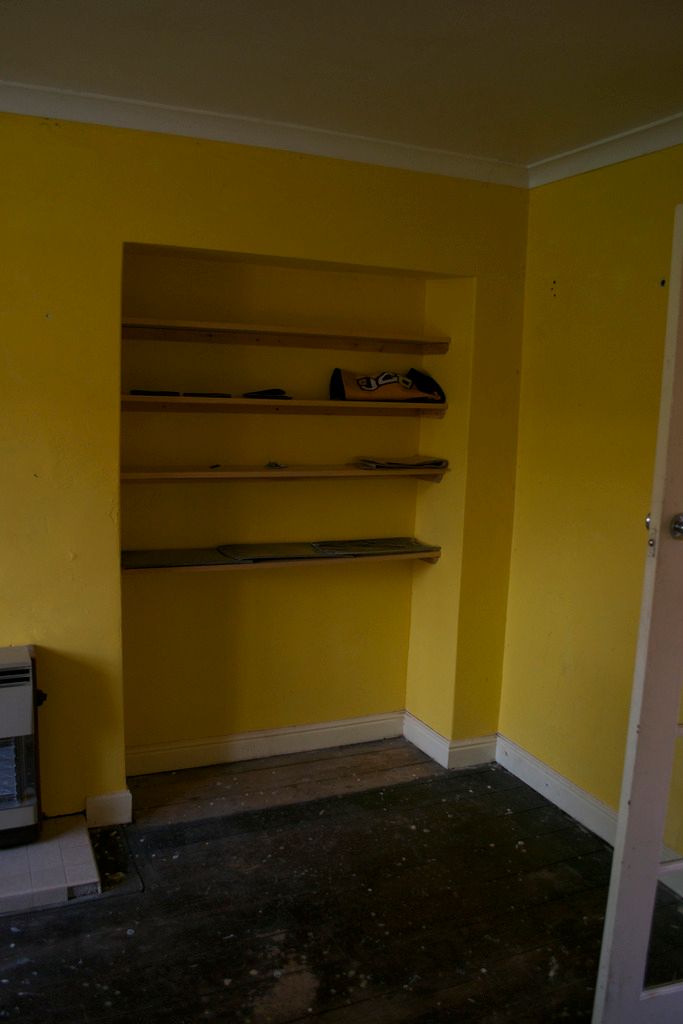 So we ripped up the carpet and exposed the floorboards hoping to just be able to sand them and leave them bare, but unfortunately they were covered in a thick wood stain which was super hard to get off as hard as Rob tried with a sander. So we decided to paint them white, a job which we've only just finished this easter! Of course the first thing to go was the horrible horrible yellow walls, and upon closer inspection the walls were in pretty bad condition too so we had them replastered before deciding to paint them pink. I do really love the pink, but recently I have been feeling like it is slightly too dark and am contemplating perhaps painting a few walls white or lightening up some walls to make it feel a bit airier. What do you think?!
So here are the after shots, well after shots taken in December (hence the start of the christmas decorations!) and we've changed bits here and there, and repainted the floor!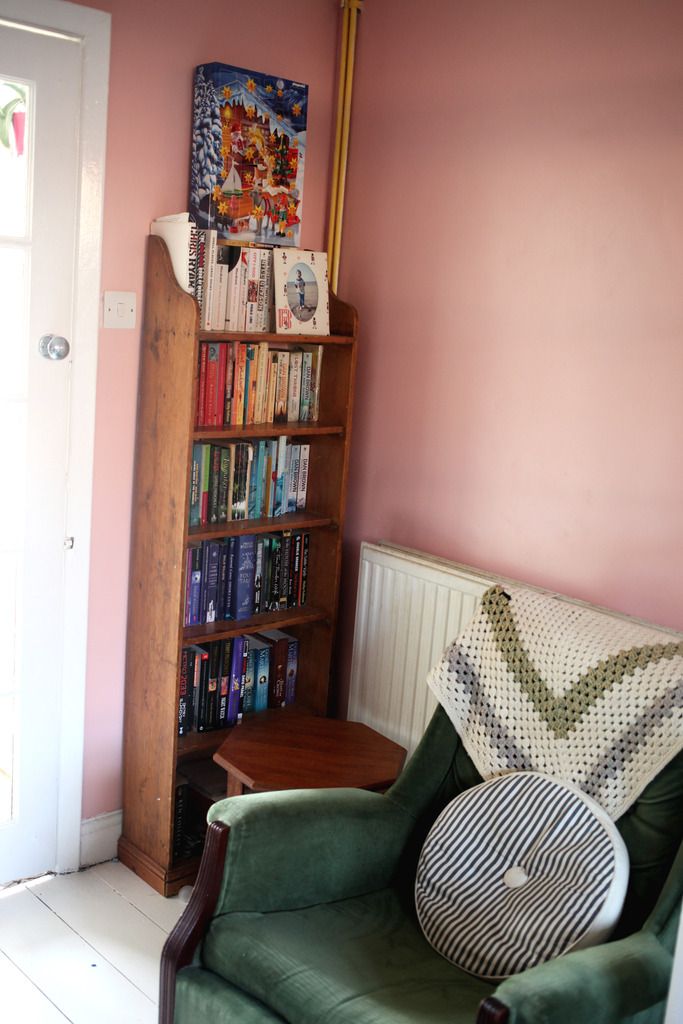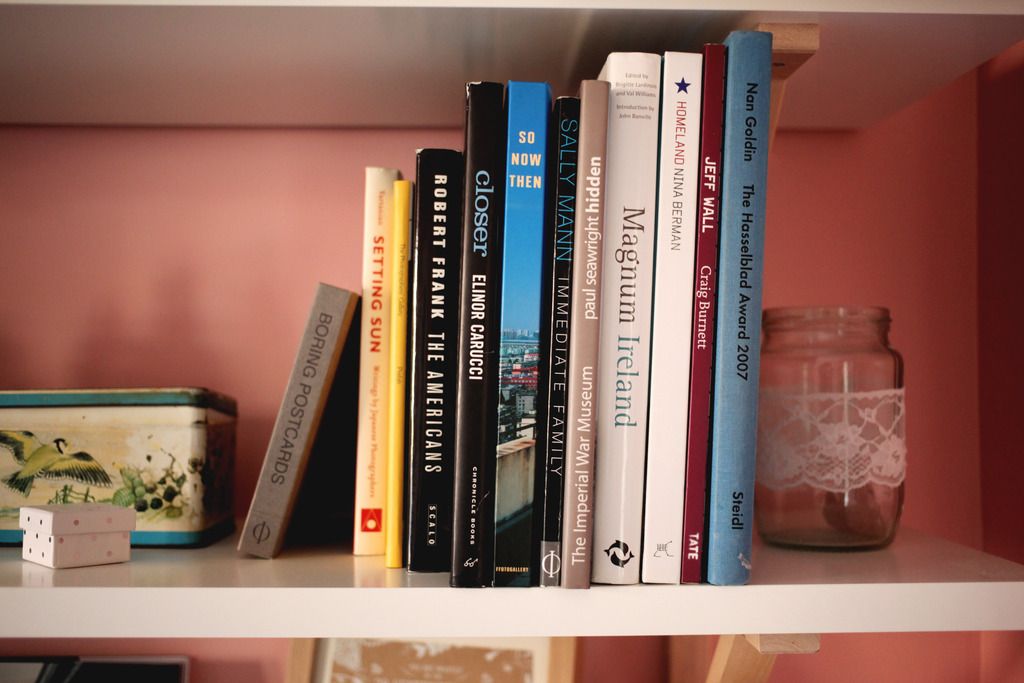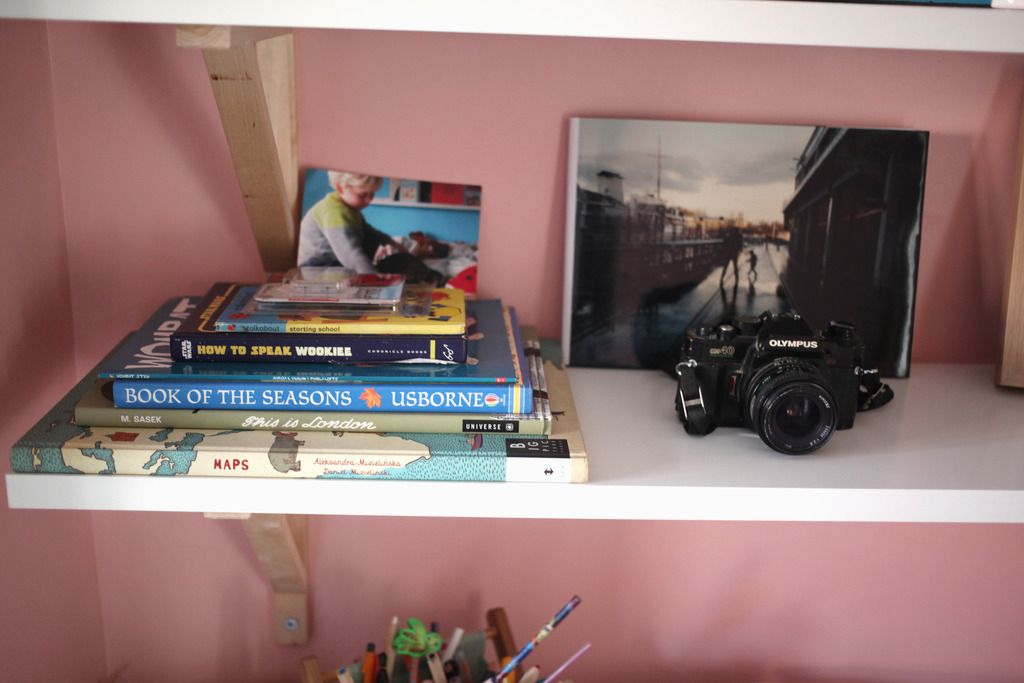 Obviously we really want to change the fire place, but that would mean changing our whole heating system which we just cannot afford to do right now! One of the reasons I feel our room feels quite small (other than the fact it is a small room with lots in it!) is that our sofa and chair are quite dark which makes them appear to take up more space. I am always lusting over new sofas, but again we can't afford one. I would really love a grey sofa and feel it would lighten up the room and tie in really well with our colour scheme (other than it being my favourite colour!) But instead of buying a whole new sofa I started to think about just changing the covers of our exisiting one. I was shown this challenge and some transforamtions here and think it works really well! Here are a few examples:
before
Before
I may well be tempted to give it a go myself!
This is a collaborative post